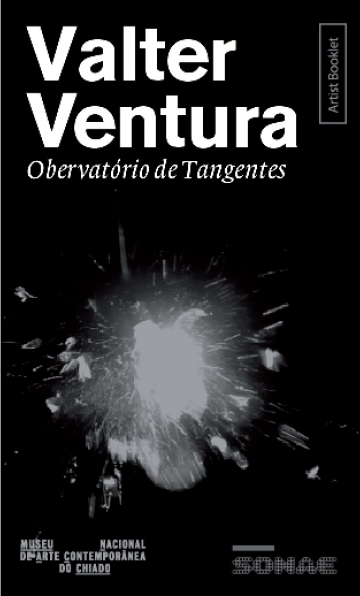 Book accompanying the homonymous exhibition that took place in the MNAC from February 17 to May 7, 2017 within the framework of the Programming of Sonae Room.
Curator: Celso Martins.
In "Observatório de tangentes", Valter Ventura departs from the historical figure Étienne-Jules Marey (1830-1904) and his 1882 invention, the Fusil photographique. By recovering an object from the past that itself represents a cultural intersection, Ventura proposes to examine the "photographic" within its multiple overlapping circumstances (technological, philosophical, aesthetic and communicational), pursuing in the origins of photography and its various devices the hidden genesis of the identity crisis that photography undergoes today.

Publication Date

2017

Preço

9.50 €

Idiomas Dísponiveis

en

Tiragem

500 exemplares

ISBN

978-972-776-484-6

Depósito Legal

421706/17