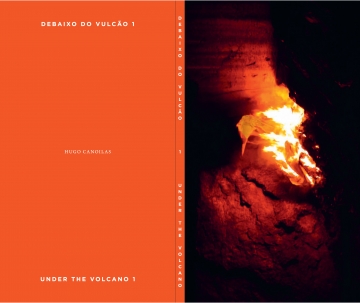 First volume of two publications accompanying the project by Hugo Canoilas for the second edition of the Sonae MNAC Art Cycles held in the MNAC from November 25, 2016 to March 26, 2017.

Juxtaposing Malcolm Lowry's novel Under the Volcano and a transcription of an unusual psychoanalytical session transcribed by Jean-Paul Sartre with his own earlier work, Endless Killing, Canoilas combines his experiences of film with his longstanding considerations on Hélio Oiticica and Neville de Almeida's Block-Experiments in Cosmococa – 'program in progress' (1973–74). Through this series of processes that are part of his heterogeneous practice Canoilas articulates considerations on sound, painting, text, video, performance and photography and the ways these operate to create agency and empower the spectator as a critical agent.

The publication intersperses the transcription of the dialogues with stills of the film.



Publication Date

2016

Preço

18 €

Idiomas Dísponiveis

inglês

Tiragem

680 exemplares

ISBN

978-972-776-488-4

Depósito Legal

418077/16